There are many sophisticated ways to plan your financial future to stay prosperous until retirement arrives. Various choices of financial products are also available to provide convenience and their respective advantages to help you make financial planning more slick and also provide satisfactory results. Financial products such as term savings, time deposits, unit-linked insurance, property and business are usually the most common choices as savings/investments to prepare for old age. But it turns out there is something more sophisticated, more profitable but with cheaper capital, want to know?
The answer is saving stocks! Yes, by saving stocks you can easily get big profits in the long term.
What is Stock Savings?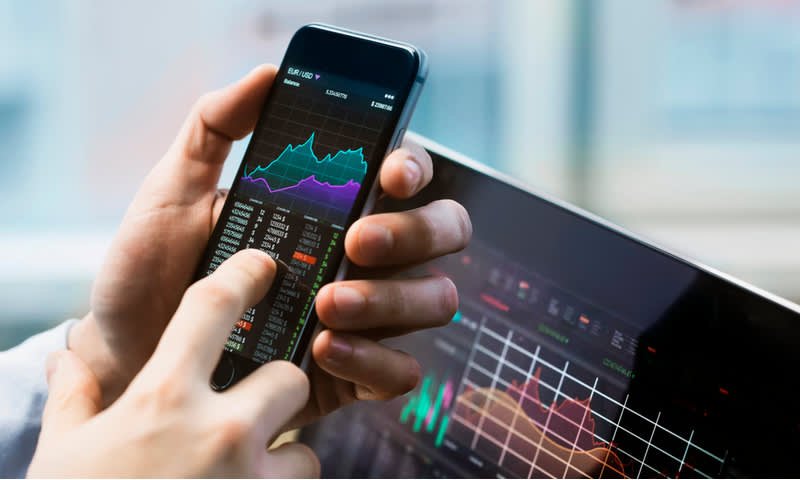 Saving shares has the same concept as saving in a bank, where you put your assets (money) into the company you want to buy shares of. Shares are one of the financial products that are proof of your ownership of a company that issues the share certificate and by buying shares in the company, you can already be called a shareholder. The shares invested in a company will be used for the development of the company's business. When the business makes a profit, you will get a portion of the profit according to the percentage of capital invested.
Companies that offer their shares to the public are PT (Limited Companies) with the label Tbk (Open).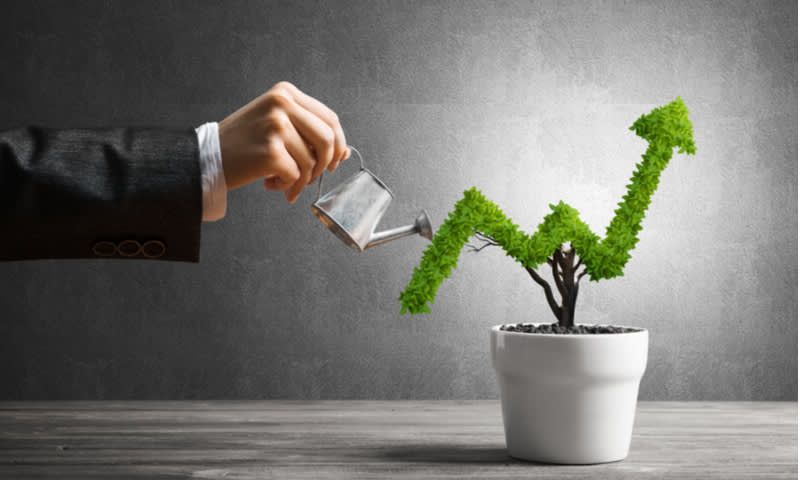 In saving stocks, there are two types of benefits that can be obtained, namely dividends and capital gains. Here's the full explanation:
1. Dividend
Dividends are profit sharing that will be given by the company to shareholders. So no matter how many shares you have, you will definitely get a share of the profits earned, of course, the distribution is proportional to the amount of shares invested.
Dividends are divided into two types, namely cash dividends and stock dividends.
Cash dividend is where the shareholders are cash which is calculated based on the number of shares owned.
Stock Dividend is where the company will distribute profits in the form of shares. So the number of shares owned by shareholders will increase by itself.
2. Capital Gain
Capital Gain is a condition where the selling price is higher than the purchase price. This is influenced by activity or trading sentiments on the stock exchange. This means that the shares you buy can be sold at a price many times the initial purchase price. This advantage can bring you profits from millions of rupiah to billions of rupiah. It depends on the success of the company and the shares you buy.
How to Start Saving Stocks on the Indonesia Stock Exchange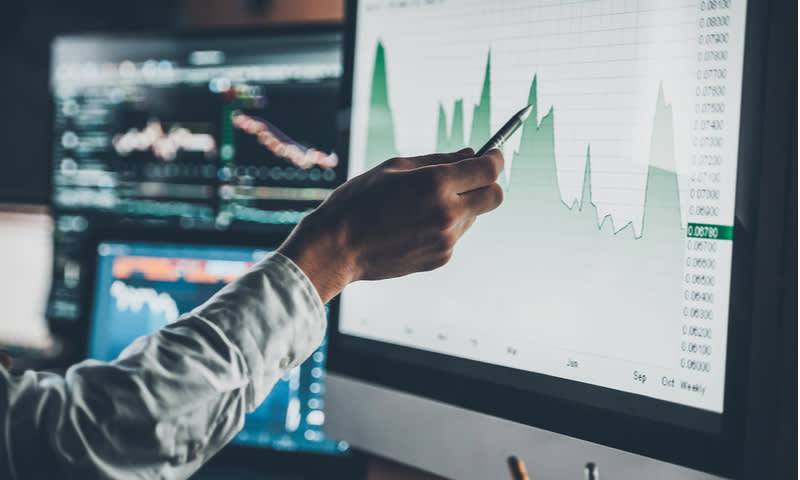 Must have a large capital, can provide a high risk of loss, a difficult process and very expensive stock prices are some examples of the many negative rumors about saving stocks. However, contrary to these various assumptions, actually saving stocks is far from difficult and expensive. In addition, anyone can become a shareholder as long as they understand how to register and have supporting technology such as a smartphone or laptop and the internet. To that end, through the 'Yuk Nabung Saham' campaign, the IDX (Indonesian Stock Exchange) also plans to introduce how easy it is to save shares on the IDX as cheaply as opening a savings account at a bank. Only with a capital of Rp. 100,000, everyone can invest in shares.
Interested? Here are the steps for saving stocks for novice investors:
1. Choosing a Securities Company
To open an account to save shares must go through securities companies or brokers. A securities company is a stock exchange member company that has a license to buy and sell shares and acts as an intermediary between investors and the capital market. It's not hard to find, big banks can also be chosen as securities companies to be your partner saving shares such as BNI Sekuritas, Mandiri Sekuritas and other securities companies such as Mirae Asset Sekuritas, Indo Premier Sekuritas and many more. If you want to choose a company other than a bank, first make sure the company is trusted and registered with the Financial Services Authority (OJK).
2. Open a Stock Account
To open a stock account, you don't need to go directly to the IDX office. Now account opening can be done online. You only need to prepare some important documents such as:
ID card or passport
TIN card
Photocopy of savings book
Copy of family card
Stamp 6 thousand
3. Determine the Amount of Savings
The Yuk Saving Shares program starts with a nominal value of IDR 100,000. The next step is to top up the funds to the account that has been created. Well, the funds that are filled into the account will be used to buy shares on the stock exchange. After filling your account with a certain amount of money, you will be given an ID as access to the stock trading application on your smartphone or laptop.
4. Download the Securities / Investment Application
After gaining access, download the application owned by the securities company where you opened an account, the application can be used on a smartphone or computer.
5. Choose the Stocks You Want to Save
The shares you want to own can be chosen freely. You can ask the securities company directly about what company is the most profitable to buy shares.
6. Start Buying Stocks
After specifying the shares you want to buy. Then click buy, and enter the minimum purchase amount of 1 lot or 100 pieces. The time to purchase shares must be in accordance with the existing time rules. For Monday to Friday, the stock exchange is open from 09.00 WIB to 12.00 WIB, and 13.30 WIB to 16.15 WIB.
7. Deposit Funds Regularly
After completing the method above, the next step is to deposit funds in the agreed amount on a regular basis each month. That way the amount of stock savings can continue to grow and you can buy shares from other companies as well.
8. Improve Investment Strategy
So that the investment can run smoothly and can give you more profit. You need to learn other strategic investment techniques such as learning how to read a company's financial statements, how to choose stocks that have good fundamentals and so on. With enough knowledge, you can be more confident and confident in choosing the right company to buy shares. You can get a lot of materials for learning to play stocks from the internet, there are even online schools/classes that specifically teach you how to invest in stocks.
9. Recognize the Investment Risk
Saving stocks is one type of long-term investment instrument. For that you should not be careless in choosing which company you buy shares from. Cuan does not mean there is no risk.
Recognize stock risks such as:
Capital loss (capital loss) is a condition where the selling price of a stock is lower than the purchase price.
Suspension is a condition of stopping trading of a stock due to a number of factors. When a share is suspended, stock investors cannot make transactions with the suspended shares.
Liquidation is a condition in which a company whose shares are owned by the stock investor is declared bankrupt by the court or dissolved.
The better you understand the risks, the greater your chance to minimize these risks.
Let's Start Saving Stocks Today
With the investment benefits from saving the shares you get, the dream of having a comfortable and prosperous old age is no longer a dream in broad daylight. Don't delay anymore, open your first stock savings account and start planning your financial future right now.